Vintage Ribbon in Gothic Victorian Fashion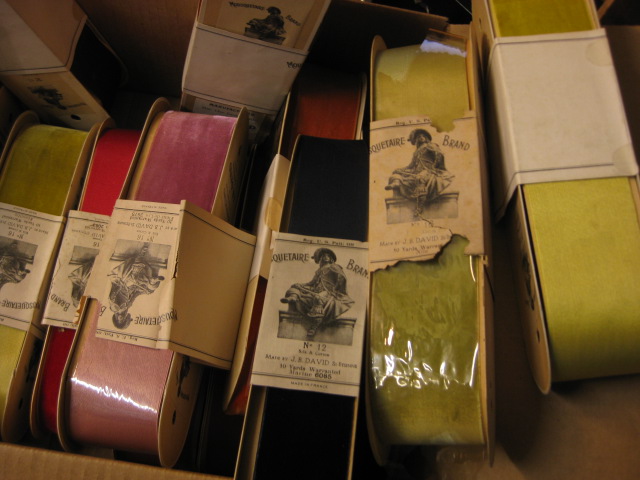 A lot of this vintage ribbon, or antique ribbon that is in my store is exquisite! I do a ton of costume research and I find so many interesting ideas on how to incorporate it into your daily wardrobe. If your and indie clothing designer specializing in underground goth fashion the color story of these vintage ribbons is perfect for the Victorian Gothic look you are going for... If you specialize in making reproductions of antique clothing The fibers in each ribbon would be perfectly accurate on making an exact reproduction of back then. The antique ribbon is especially perfect for redesigning your home. Trimming each one of your curtains with this vintage ribbon would give it that elegant Victorian touch you are looking for. I was thinking of making a long black cape for myself in midnight blue cotton velvet then trimming it in some burgundy cotton velvet ribbon... Or even if I made a long black velvet cape and then trimmed it in dark plum cotton velvet ribbon that would look stunning as well. Just looking at this vintage ribbon in a pile can bring so many ideas to mind. Check out this gorgeous box of antique ribbon that I just got , each color will be listed shortly!
Keep creating and have a great day!
Barbara